Principal: Matthew Eline
Assistant Principals: Dr. Theresa Lewis, Steve Webb

Number of Students: 1,200
Number of Teachers: 78
Date Opened: 1981. Moved to its present location in 1988.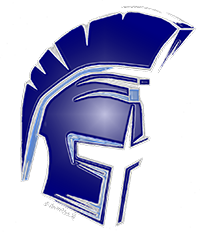 Vision: Saunders Middle School is a student-centered community that motivates all stakeholders to be respectful, to achieve and be safe.
Mission: In order to be successful, we will collaborate, challenge ourselves and be purposeful in all we do.
School Mascot: Spartan
School Colors: Blue & White
About Saunders Middle School
Herbert J. Saunders Middle School was named for the former Prince William County Public Schools Superintendent.The school opened in 1981 at the old Ferlazzo building on Donald Curtis Drive in Woodbridge.Saunders moved to its current location in 1988.
Communities Served: Saunders students reside in Dale City, Montclair, and Woodbridge.
What Makes Our School Unique?
Saunders is a fully accredited school that has achieved adequate yearly progress (AYP) and a School of Excellence recipient. It is a family friendly school that encourages and supports student and parent involvement.